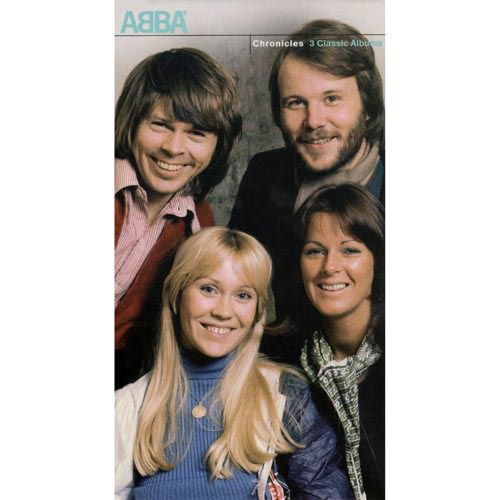 ABBA-Career overview, Part one (1972-1982)
ABBA-Career overview,Part Two(1983-2008)
ABBA -The complete recording sessions box (2005)
ALBUMS- Key ABBA solo albums
Agnetha and Frida Solo Work
Agnetha's 1975 Solo album ELVA KVINNOR ETT HUS!
Frida-Something's Going On and Shine
AGNETHA's 2004 release-MY COLOURING BOOK & Agnetha's 1980's English solo albums
Agnetha's Best of Cd , MY LOVE, MY LIFE
Agnetha's English language career hits collection called THAT's ME.
Frida's 1975 solo album-FRIDA ENSAM
Frida's 1996 solo album -Djupa Andetag
Björn & Benny projects and other artists!
Björn and Benny's cool 1970 album-Lycka
Benny and Björn's 1996 musical-Kristina Fran Duvemala
Mamma Mia! Stage musical and film!
Björn and Benny's work with Gemini including new BEST OF collection!
B&B's work with Josefin Nilsson and Ainbusk
Björn, Benny and Tim Rice's CHESS - all it's various versions!
The French and English Abbacadabra Musical
CHRISTMAS albums by the ABBA solo acts.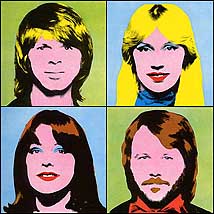 ABBA engineer Michael B. Tretow's solo career.
ALL OTHER ALBUMS -INDEX TO ALL ALBUM REVIEWS ON THIS SITE!
 



Twins from different mothers!
Frida

ABBA the Albums is ranked as ABBA Omnibus essential site!
ABBA DISCOGRAPHY SITES!!!
ABBA for the record specializes in featuring the images of the actual covers of every ABBA release whether CD, single or LP,
Newer site that focuses on the history of how each of the ABBA LP was reissued or intially issued on Compact Disc.
Thorsven's ABBA pages features his datABBAse.This database has track listings for most ABBA related albums, videos and bootlegs.
The official ABBA website
Rafaels and Stefans pictures, the best ABBA photo site on the web.
Mikory's My ABBA Blog-Lots of ABBA news & pictures!
icethesite- Dominic" Ice" Wallis' site on ABBA related musicals, and new releases!
carlmagnuspalm.com -ABBA historian site
Trent Nickson's ABBA Charts (chart positions of every ABBA related record) This site is no longer working.
ABBA expert Ian Cole's complete guide to ABBA