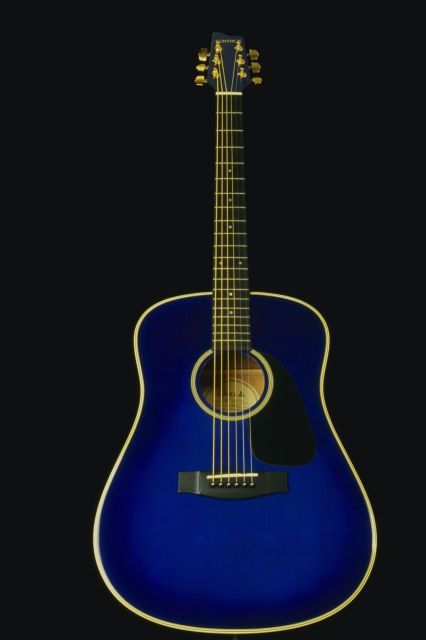 ABBA THE ALBUMS PRESENTS...ABBA LIVE
ABBA In Concert DVD edition International release. March 2004
ABBA-THE MOVIE DVD September 2005, ABBA-The Complete Recording Sessions 2005,and ABBA in Japan October 2009
OTHER ALBUMS IN WHICH LIVE
ABBA TRACKS appear...
A short List of Notable ABBA live performances
---
ABBA -Live Released August 1986 Available worldwide on CD
This may be the one original ABBA album that an ABBA fan can do without. LIVE is a very bland album and doesn't take very good advantage of the numerous interesting and unreleased live tracks available. This is no longer available in many countries
The resulting mediocre album should not be a surprise since a live album never was something that Benny, Björn or their engineer, Michael B. Tretow, had much enthusiasm for..ABBA might have been nearly flawless in the recording studio but they were only so-so as a stage act, and so thus it was hard for live recordings of ABBA songs to compete with the studio versions. Abba gave only about 140 concerts in their career, among the least amount of shows of any long lasting act of their stature..B&B thought (quite correctly ) that their live performances simply could not compete with their studio versions ,but it's the wrong attitude to take if your going to put out a live album. Another problem with this album is that there are no songs here that are not found on ABBA's studio albums..Abba played unreleased songs in-concert but you won't find them here...There are no recordings of , "I am an A', "I'm Still Alive","Gammal Fabodspsalm", or " Get on the Carousel". There is not even the great 1979 live version of "Summer Night City "which was played live with the full intro that had been cut of the studio version of song.. this is a decidedly unsatisfying album.
For the most part, there are few surprises to be found on the instrumentation here, seldom is it as crisp as the studio versions.. One area where you will notice some difference is with the keyboards-Benny often strays significantly from the original studio arrangement partly because he doesn't always have all the original instruments at hand, partly because he's too creative not to let some new ideas to slip out. Of course, even Benny's keyboards are much blander here than on the original recordings...If I had to pick the best track on this album I would have to say, "Fernando" but none of the tracks are very good.
Releasing a live album had been considered after the 1977 tour and also in 1982, but little came out of the ideas...The live album did not come out tilll 1986 when there was actually a bit of a lull in interest in ABBA.. The live album would not be released originally in Great Britain and would do poorly in most territories.
The live album draws from three different years, 8 songs are drawn from the 1979 world tour. 2 songs were used from 1977 and 4 tracks came from a TV studio concert for the 1981 Dick Cavett TV special. (no professionally recorded recording exist from their concert dates of 1974, 1974 or 1975..) For some reason, all the songs sound like they were recorded at the same time...which is a tribute to Michael Tretow 's engineering skillls, but makes for very bland record..If I had to pick the best track on this album might "Fernando" but none of the tracks are as a good as their studio counterpart.
In retrospect, a live album drawn mainly from 1977 Australia shows recorded for ABBA -The Movie might have been a better choice as the group is far more hungry and enthused and singing more energetic material in 1977 then they are in 1979 or 1981. Of course, the live recordings heard in ABBA -The Movie were heavily doctored in the studio ,but at least the songs are full of energy. The tracks from 1979 and 1981 were doctored to a lesser degree. Some fans would prefer it if B&B would have released a totally undoctored, live album.
ABBA LIVE was the last major ABBA album to be widely available on vinyl. The Cd version included three bonus tracks (MoneyX3, OnX3, Name of the Game/Eagle).
ABBA LIVE probably has the worst album cover of any of ABBA's original albums. There is no picture of the group on the cover -just a drawing of four incredibly large letters. Rune Soderqvist (ABBA's
steadfast bifocaled album cover designer) must have figured that putting Spandex suits on the cover were in bad taste. Also, It is most certainly just my imagination but two of the " roadies " pictured on the cover look like members of the Norwegian group AHA -the only group to be named after a recurring ABBA lyric device! (IIn actuality was named after one of their own songs whcich just happened to include the expression "a-Ha " and they decided that it would make a good group name)..
In addition to the ABBA LIVE album there have also been a few other official (if somewhat obscure) releases of live ABBA material,as well as some significant live versions that have been not released officially. Scroll on and find out...-have some Tea, keep reading...!!!There have been suggestions that one day a new live album will be put out, perhaps to replace this one...In the meantime, skip this one get either ABBA-The Movie, or the ABBA -In Concert DVD's.
TRACK LISTING FOR ABBA LIVE (with date recorded)

1.Dancing Queen November1979

2.Take A chance on me November1979

3. I have A Dream November1979

4.Does Your Mother Know November1979

5.Chiquitita November1979

6.Thank You For the Music November1979

7.Two For The Price Of One April1981

8.Fernando March 1977

9.Gimme! Gimme! Gimme! April1981

10 Super Trouper April1981

11. Waterloo 1979 November1979

12. Money,Money, Money March 1977

13.Name of The Game/Eagle November1979

14.On and On and On April1981

The original Lp version included just tracks 1-11
Key Unreleased live tracks-

I am a A March 1977 (written by Andeersson-Ulvaeus) Lead Vocals-BBj, benny, Frida, Agnetha Guitars-Bjorn and Benny

Get on the Carousoul March 1977 (written by Andersson-Ulvaeus) Lead Vocals Frida, Agnetha,Backing vocals & Instruments ABBA live band

Gammal Fabodpsalm Fall1979 (written by Oskar Lindberg) Instrumental featuring Benny Andersson on Keyboards

I'm Still Alive. Fall 1979 (written by Agnetha Faltskog and Bjorn Ulvaeus) Lead Vocals, Piano-Agnetha

Not Bad at all Fall 1979 (written by Tomas Ledin) Performed by the ABBA live band with Tomas Ledin on Lead vocals...

ABBA In Concert DVD edition International release. March 2004

If you want hear ABBA live you skip the ABBA live CD and should buy this DVD or the ABBA -The Movie DVD...

This is a documentary of the 1979 ABBA tour of North America& Europe directed by Swedish Tv director -Urban Lasson. It mostly features musical segments from the concerts, but also documents life on the road for ABBA as well as a seemingly endless series of segments with roller skaters.....It has been shown before on TV (back in 1980) and been out on video, but had not been available recently... The main body of the original TV special included twelve songs- all but one of which could found in original studio versions on either the Greatest Hits Volume 2 or Voulez-Vous. Some Fans have objected that the performances of the songs are edited-but while not always complete most of the song segments are relativley long. Apparently, the camera did not actually film complete shows-so in some cases the songs were not filmed in their entirety. A few of the songs benefit from live presentation notably -"Summer Night City" which has some great backing singing and "I Have A Dream" which despite the annoying kids chorus comes off well. Oddly, some of ABBA's best songs -"Waterloo", "Dancing Queen" , and "Knowing Me, Knowing You" do not come off as well in live performances.

This DVD new version features two songs not included on the original home video-"The Way Old Friends Do" and "Thank You For The Music", as well as the full length version of "I have A Dream" which had been widely used previously as the official promo clip for that song...

The live peformance of "The Way Old Friends Do" is easily the best moment of the film and seems strange that if was left out of some of the 1979-1980 versions of the TV special as,well on off the original home video released in 1980. This performance orginates from 1979 ABBA's concerts' at London's Wembley Stadium in one of the last important concert of their careers..(though they did not know it at time.) The song features Benny on accordion and the all the group singing. It almost borders on spontaniety, almost seems genuinely emotional , both of which were qualities in short supply for ABBA when performing live...At one point Lasson chooses a great back shot of the group which really gives one a sense that yes, we are looking at music legends.... I think that in general that Lasson did a good job on this special.. Some listeners have complained about the sound quality, which I can not comment on because i have not heard the DVD in 5.1 sound but I didnt really notice any bad sound quality...

The DVD features informative Interviews with ABBA's tour promoter, Thomas Johannson, and the film's director Urban Lasson and a Fully illustrated booklet with an essay by Carl Magnum Palm..
. This is the first time this title has been released on DVD. This is the fourth official ABBA product to be released on DVD... Six of the performances presented on this DVD are available in similiar versions as the first six tracks on the ABBA Live CD.

1.Waterloo
2.Eagle
3.Take A Chance On Me
4.Voulez Vous
5.Chiquitita
6.I Have A Dream
7.Gimme! Gimme! Gimme! (A Man After Midnight)
8.Knowing Me, Knowing You
9.Summer Night City
10.Dancing Queen
11.Does Your Mother Know
12.Hole In Your Soul
13.The Way Old Friends Do (Previously unreleased
version on video & DVD)
14.I Have A Dream (Unedited and complete live version)
15.Thank You For The Music ( previously unreleased/broadcast)

16.-17 interviews, 18 slide show of tour program...

ABBA-THE MOVIE 2DVD set September 2005 release , Also released in single DVD version. This will be playable on Pal and NCPS.

Finally a re-release of ABBA-The Movie. ABBA's 1977 cinema theatre release. It has never released on DVD. It had been out of print on video...

The Movie (if you didn't know) is largely a concert film with an amusing if thin story about a Australian dj trying to interview ABBA. The film is directed by Lasse Hallström. Lasse was the director of most of ABBA's videos and would later go on to direct My Life is a Dog, Cider House Rules and many other films.

There are two versions of the movie.The single dvd version has no extras. The 2 DVD version has the film on one disc and bonus features on the second disc. The bonus features are an interview about the film with Lasse Hallström, Björn Ulvaeus and Benny Andersson, the original ABBA - The Movie trailers; an ABBA - The Album TV commercial and a picture gallery. Apparently, there were no live outtakes available.
Fan experts complain was is more material that could have be included .

ABBA-The Complete Studio Recordings 9CD/2DVD Released November 7, 2005

This box has nine CD's of studio recordings, and special bonus DVD (DVD2: THE HISTORY + LIVE IN APRIL 1981) that has excerpts from the 1981 Dick Cavett special

The History: documentary (originally appeared on ABBA GOLD DVD)

Live In April 1981: selections from ABBA's final live concert, originally broadcast as part of the television special Dick Cavett Meets ABBA.

LIVE IN APRIL 1981
1. Gimme! Gimme! Gimme! (A Man After Midnight)
2. Super Trouper
3. Two For The Price Of One
4. Slipping Through My Fingers
5. On And On And On

ABBA In Japan – Universal, DVD October 26, 2009 international release
This DVD features ABBA's adventures in Japan in 1978 and 1980. The main section of the release is "ABBA Special", a television special filmed when the group visited Japan in November 1978. Unlike most specials of this kind the DVD has been resembled from unedited materials meaning that the DVD features more of the actual filmed performances. The DVD comes with two bonus sections. The package features a illustrated booklet with an essay by Carl Magnus Palm.

ABBA In Japan 2 disc limited edition. October 26, 2009 international release
The first disc is the same as the one disc version, the second disc features a rare behind the scenes documentary from ABBA's concert tour in March 1980, as well as some photo galleries. The packaging features illustrated booklet with essay by Carl Magnus Palm. The two disc version features a sticker and three ABBA photo cards.
-------------------------------------------------------------------------


SOME OF THE OTHER PLACES IN WHICH LIVE
ABBA TRACKS appear..

Abba-Live 77 december 1977 Swedish Flexi-disc

Not an album-Abba put out this four song flexi-disc (essentially a floppy plastic 45)-for school children in Sweden of tracks recorded in 1977.

five edited live tracks -Fernando, Rock Me,Why Did It Have to Be me,Money Money money and ,Waterloo are included...

ABBA-The Name of the Game/ I Wonder 45 single Late 1977

The live version of "I wonder" recorded in Australia in March 1977 appeared here for the first time...It's mostly live but for the rerecorded electric piano solo in the middle of the record...Bjorn and Benny and Michael Tretow don't like this recording so it has only been compiled on a few albums-The first box set is the best place to find this..

Various Artists- The Music for Unicef Concert-A Gift of Song 1979 Lp Various territories

ABBA mimed "Chiquitita" for this 1979 TV concert. The only thing live is the applause. Rather strange, really.
(See album review on Voulez Vous page).

I have A Dream / Take A Chance on Me (live) 1979 45 single

A 1979 live version of "Take A Chance on Me" can be found here on the b-side . The track may be mixed a little different from the version found on the 1986 live album...

ABBA -Super Trouper 1980- Available on Cd everywhere.

ABBA recorded "The Way Old Friends Do"
at Wembley in 1979...The track was played around with in the studio in 1980 ,but is still mostly a live track. It was the only "live" recording included on a ABBA studio album. (See Super Trouper album).

An Argentinian compilation album that somehow rather strangely
contains the only official appearance on record of the live 1979 Wembley recording of ABBA's" Hole In' Your Soul". (the track can also be seen and heard on the ABBA -In Concert DVD) ...On the original vinyl Lp the song is called by it's Spanish title "Debe Ser Rock And Roll" but this song itself is in English.The rest of the track selection is somewhat unusual.

All of the songs are preety much album tracks except for the b-side "Should I laugh or Cry"

Should I Laugh Or Cry /My Love, My Life /If It Wasn't For The Nights Move On Arrival / Me And I
. Lay All Your Love On Me/Lovers (Live A Little Longer)/dum Dum Diddle /Hole in Your Sole (live)

Various Artists-Antligen Sommarlov! 1983 Swedish Lp

This Swedish market only compilation album features the only appearance of the 1979 live recording of "Summer Night City". The live recording is good as or better than the original released
single of "Summer Night City". It can heard in a similiar version on the ABBA in Concert DVD... This album
also features the first solo track ever released by Benny . (It's a non-live rendition of "Den Blomstertid Nu Kommer".)

ABBA-Thank You for The Music 4cd Box set 1994 Available worldwide

The box set includes a never before released live
track "Slipping Through My Fingers/Me and I " from the 1981 Dick Cavett special. The Box also
has the live b-side recording of "I Wonder".
(SEE full review of THANK YOU FOR THE MUSIC on the box set page).

-------------------------------------------------------------------------------------

ABBA's LIVE HISTORY WITH NOTABLE RECORDED PERFORMANCES

(released live tracks in italics)

1970/1971 1 November 1970 - February 1971 some clubdates under the name FESTFOLK (Bjorn, Benny, Agnetha and Frida as an occasional cabaret act)

1970 FESTFOLK radio recording
Barnen Sover (released. FRIDA 1967-1972)

1971 FESTFOLK Tv appearence

California Here I Come (seen on SUPER TROUPERS DVD)

1970-1972 toured as solo entities. Group first records together in 1972..

1973 June to September Folkets Park Tour- A,B,B and F toured the Swedish folk parks- approx. 59 concerts (there were not any high quality recordings made of these concerts)

1974 (April 6) Eurovision Song Contest -Brighton, England
Waterloo (two versions) -released on ABBA's Waterloo DVD/CD sound and vision combo...

1974 November 17 to November 30 -- approx.11 concerts in Europe

1975 January 10 to January 22 --- approx.7 concerts in Scandinavia

1975 June 22 to july 9 approx approx .15 concerts in Sweden?

1975- Eskituna ,Sweden Live bootleg

-Rock N roll Band (version. with girls on lead)

1976 ABBA did not tour in 1976

1977 Australian tour/European tour Jan-Mar 1977). approx.33 concerts

ABBA -THE MOVIE recordings. The group made numerous live recordings for
ABBA -The Movie on the Australian leg of the tour. However, the live tracks
were enhanced by rerecording of some of vocals etc. after the fact in the studio in Sweden!. A few of the recordings have been released , and many of the rest can be heard while watching the movie.

---songs from ABBA -THE MOVIE---
Fernando (released. on ABBA LIVE)
Money Money Money (ABBA LIVE)
Flexi-mix-Fernando, Rock Me,Why Did ,,Money X3,Waterloo (released. on flexi disc single
I wonder (released on B side, BOX SET)
SOS
He Is Your brother
Intermezzo No 1
Mamma Mia
Swedish Polka (never released officially)
Dancing Queen
When I kissed The teacher

The full version of Girl With the Golden Hair including..four songs
Thank You For The Music (ABBA LIVE)
I wonder (differant. version.)
I'm A Marionette
Get On the Carousel (never released officially)

I Am an A (never released officially)
Please Change Your Mind (NOT LIVE but opens the movie-actually a B&B song recorded by
NASHVILLE TRAIN a group that features members of the ABBA band.)
I've Been Waiting For you
So Long
Tiger
Sitting In the Palmtree
Waterloo
That's Me
I do , I Do, I Do, I Do , I do

1978 ABBA did not tour in 1978

1979-January MUSIC FOR UNICEF at the United Nations General Assembly Building,NYC
-He is Your Brother (with others)
-Chiquitita (mimed performance)

1979-1980 World Tour May 2006- surprise rehearsal concerts (2 concerts)

1979-1980 World Tour - September/October North American/European leg approx. 49 concerts

-Dancing Queen (on ABBA LIVE)
-Name of The Game/Eagle (on ABBA LIVE )
-Take A chance on me (on B-side, ABBA LIVE)
-Chiquitita(on ABBA LIVE)
-I have a Dream (on ABBA LIVE)

Thank you for the music (ABBA LIVE)
-Does Your Mother Know (ABBA LIVE)
-Waterloo( ABBA LIVE)
The- Way Old Friends Do ( Super Trouper)

-Summer Night City Full version. (released on Antligen Sommarlov!Swedish compliation CD)

-Hole In Your Sole (Live version) (released on the Argentinian album- POR SIEMPRE)
Knowing Me, Knowing You
-I'm Still Alive Agnetha song (on bootlegs)
-Not Bad At all -Tomas Ledin solo song (on bootlegs)
-Gammal Fabodspsalm (on bootlegs as intro to Voulez Vous)
-Voulez Vouz
If it Wasn't for the Nights
As Good As new
Rock Me
Gimme Gimme Gimme
Fernando
SOS
Thank You For the Music
Why did It Have To be ME
Money ,Money, Money
Intermezzo No 1

1980 JAPAN Leg of World tour -11 concerts (ABBA's last live paid performances.)

I Have A Dream -(with Chorus in Japanese sung by Japanese children on bootlegs)

1981 ABBA MEETS DICK CAVETT TV show (ABBA did not tour in 1981)

ABBA recorded nine songs for this TV special which also included a lengthly interview...and a off-the cuff version of "Dont Fence Me In". Five of the songs are being included on the DVD section of The Complete Studio Recordings set.


On and On and On (ABBA LIVE) DVD2: THE HISTORY + LIVE IN APRIL 1981
Two for the price of one(ABBA LIVE) DVD2: THE HISTORY + LIVE IN APRIL 1981

Super Trouper (ABBA LIVE) DVD2: THE HISTORY + LIVE IN APRIL 1981
Gimme Gimme Gimme(ABBA live) DVD2: THE HISTORY + LIVE IN APRIL 1981
Slipping through My Fingers(BOX SET)
ME and I (box set)
On And On and On DVD2: THE HISTORY + LIVE IN APRIL 1981
Thank You for The Music (not available officially)
Knowing Me, Knowing You (not available officially)

1982 (November 11) Show Express SAARBRUCKEN TV ABBA's last bootlegged live recording (albeit a mimed TV performance prior to their slow breakup.)
-Cassandra
Day Before You came
Under Attack

1982 (December 11 Late Late Breakfast show Last TV performance prior to breakup

-I have a Dream

ABBA Did not tour in 1982. ABBA made no more promotional appearances after December 1982....

1986 (January Swedish TV (ABBA's last public performance ever)A tribute to Stig Anderson for the show called "Här Är Ditt Liv"
-TIVIDSHAMBO

This information is sourced from the original
records, bootlegs, the Potiez book and the PALM book.

To learn more about ABBA's TV appearances Visit Sara Russell's ABBA ON TV website

-----------------------------------------------------------------------

January 1986 TIVIDSHAMBO (Swedish TV only )
The only public singing reunion of ABBA was for the taping of one of Stig Anderson compostions called "TIVIDSHAMBO' for a Swedish TV tribute to Stig Anderson that was taped on January 16, 1986 . The song is basically Benny on accordion, Bjorn on guitar and everybody singing lead together in a somewhat rough fashion. The song is sung in Swedish. The roughness of the recording probably explains why this has never been released officially even though this is ABBA's last public singing appearance
together. The recording is available only on bootleg.. Nobody would have guessed that this was to be ABBA's final performance...The Palm /Hanser book -From Abba to Mamma Mia decribes the taping as particulry bitter sweet occasion, with the members not being particularly friendly to each other or To Stig Anderson who they were having financial disagreements with at this point. This reunion was not widely publicized outside of Sweden.

OTHER ABBA REUNIONS 1986-2005

Since then ABBA reunions have all fallen short of a full-scale second coming...

February 1986 Claes af Geijerstam. party

ABBA actually had another little known private reunion during February? 1986 at the 40th birthday party for their friend Claes af Geijerstam.. Claes' birthday is in February so I assume the party was around that time...They may have actually sung at this party too...

September 1997 Stig Andersson's funeral

Only three members of ABBA attended manager Stig Anderson's Funeral in 1997. Agnetha did not attend, though it's not clear why...

August 98 Thomas Johanson party


All four members of ABBA showed up in the one place at the same time as ABBA tour manager Thomas Johanson had his 50th birthday.
Björn, Benny and Frida sang "With A Little Help From My Friends". Frida sang "Shine On You" .Agnetha did not sing... No bootleggers were present.


Mid 1999 Gorel Hanser's 50 the birthday

A,B,B & F also were in the same room for Gorel Hanser's 50th birthday party in 1999. At the party for Mrs. Hanser A,B,B & F sang
a old standard called "Med En Enkel Tulipan' (With a Single Tulip).
B&B also wrote a minor tribute to Gorel called Briggens Blåögda Blonde Kapten performed by a choir that translated from the Swedish to English would be called "Briggens' Blue eyed
Captain" . As far, as we know neither song was
recorded for the benefit of bootleggers. The second song however can be found in an instrumental studio version on the album Benny Andersson's Orkester.

February 2000 Reunion offer..

A offer was reported to have been made to the former members of ABBA. An offer was reported to have been for as much as 1,000, 000,000 dollars that would have been paid to ABBA if they perfomed a series of 100 concerts, The offer was also reported to have been for only 1 billion Swedish Krona a much smaller and more believable amount,

April 2004 Mamma Mia near Reunion

A near reunion occured at the fifth anniversary performance of Mammia Mia in London's West End. It was hoped that Agnetha might induced to come out of hiding due to the need to promote her album. Instead only Bjorn , Benny and Frida showed up, on stage in a semi-reunion. Frida had attended performances before but had never gotten up on stage with B&B before....

July 2004 again "OUR LAST VIDEO'

All four members of ABBA agreed to appear briefly and separately in a short but clever and entertaining video clip broadcast during the 2004 Eurovision song contest...It originally been hoped that the four members might agree to make a non-singing appearence together, but instead this near reunion was agreed to....Of course, all four members had also appear separately in interviews for The WInner Takes It All (1999) and Super Trouper (2004) documentaries.

Febuary 2005 ABBA reunion of sorts Stockholm performance - Mamma Mia

Various combinations of 1,2. or three ABBA members (but never four at one time,) attended the premieres' of many of the various PRODUCTIONS of Mamma Mia, between 1999 and 2004. Finallly for the first time ,A,B,B & F all attended the Swedish premiere of Mamma Mia in February 2005...They did not appear on stage together., but they all attended the premiere. and had dinner at the Cirkus restaurant.....Benny heard that there would be food so he came, of course....

January 7, 2007 Mamma Mia closing Cirkus Theatre, Stockholm B&B and Agnetha again appeared though not all together on stage or together in any fashion, so this was not really a reunion. Agnetha and Bjorn were photographed together. Agnetha sang "True love" with Tommy Korberg at the after show party.

FINALLY ALL FOUR! Mamma Mia-the movie Stockholm premiere July 4, 2008

B&B , Frida and Agnetha all showed up and this time they actually managed to show up on the same balcony for a photograph with Meryl Streep, Pierce Brosnan and other stars of the movie.

Conspiciously, they declined to stand all together, instead they were interspersed amongst the actors. Frida and Agnetha appeared together on the red carpet together in a photo op with Meryl Streep.

January 22, 2009 Stockholm

Frida and Agnetha get an Lifetime Achievement Award at the Rockbjornen Gala, Stockholm. This appearence featured just Frida and Agnetha. This was first time since the ABBA days that Agnetha and Frida made an appearence together in public without one or both of the ABBA boys.

March 15, 2010 New York City

Benny and Frida appeared together to be inducted into the Rock and Roll of fFame. Bjorn was said to be detained by a family get together, and Agnetha could not make because she does not fly. Benny played piano for a rendition of "The Winner Takes it all' that was sung by country star-Faith Hill, Frida did not perform.

Shh!!To come out of the cloud click here...

----------------------------------------------------------------------------------------------------------------

MONTIEF'S HANDY GUIDE TO ABBA THE ALBUMS!!!

ABBA THE ALBUMS -SITE INDEX -REVIEWS OF ALBUMS SORTED BY ARTIST

ABBA THE ALBUMS - GROUP & SOLO ALBUM REVIEWS LISTED IN ODER OF YEAR OF RELEASE

Chart revised July 2006 by Montief OR SOMEONE WHO LOOKS LIKE HIM. or you or somebody

Thanks for visiting? Björn thanks you too!

Bjorn likes caviar and champange when traveling on his private jet and he hopes you enjoy it too, Also, really, sur,e whatver,,,,,,,,